Continuing my weekly regimen of alternating pre-work runs and rides. Really enjoying the weekend North Shore bike rides with Mike and Rob, and a special one last week with Dan and the Mineola Bike Club. New chain and brake pads on the Specialized two weeks ago has the bike running nice and smooth. Would love to get in some longer rides but its starting to get colder. Maybe we'll get lucky with a couple of warmer days here and there.
I took the opportunity to sign up for two short running races to close out the season. Last Saturday, I did the Seaford Hot Chocolate 5k after getting back from a nice getaway to Lake Placid with Linda for our 20th Anniversary. Was pleasantly surprised to run it in a 7:21 pace, a PR for me. This morning, had another nice run at the Snowball Run 5-mile race, at a 7:29 pace. I guess the 3-4 days of running each week is paying off.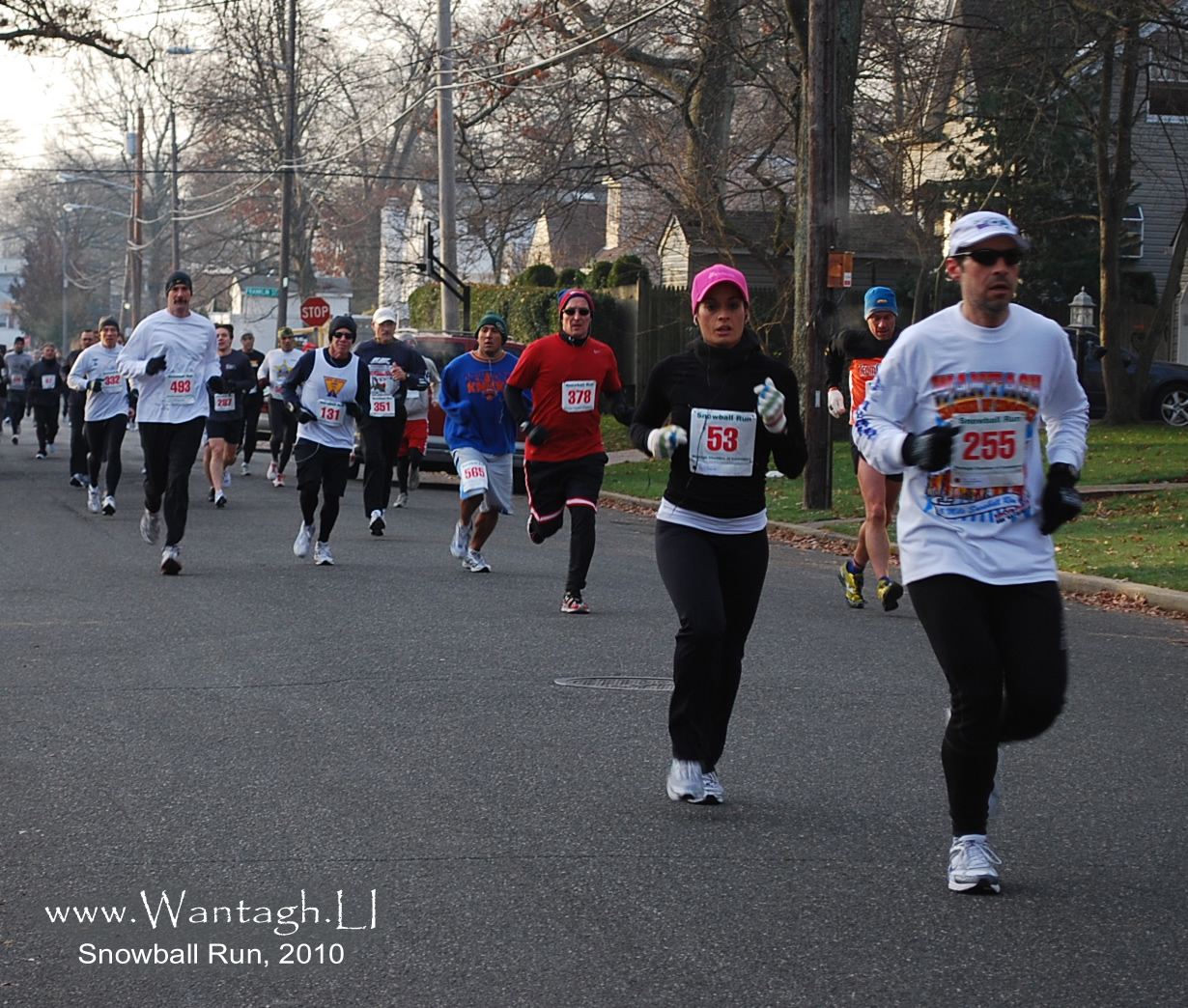 Snowball Run 2010, I am #255.
Looks like tomorrow might be a trainer day if the rainy forecast hold true.
In a couple of weeks, the marathon training begins...again!